Retirement living and
financial
independence
Retirement living and being financially independent can be defined differently for everyone. It generally means not being dependent on a job or anyone else to meet your expenses and maintain your chosen lifestyle. A way to achieve a long-term plan for financial stability and retirement living, would be to decrease your everyday payments. Such as, a mortgage payment or house maintenance and repairs. This ensures you are able to meet your expenses and can allow for greater freedom when it comes to things like deciding how to spend your time.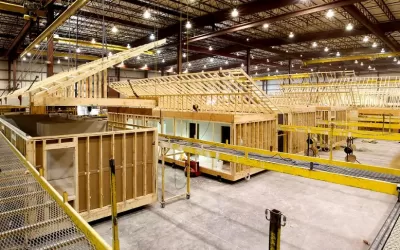 The Smart Way To Build There have been major advances of modular homes in the past decade with its attractive look and affordable price. While they...
Let's begin by debunking some misconceptions on the term "affordable housing". Many people give affordable housing developments a negative...
So you've decided to build the home of your dreams and now comes the daunting task of drafting a layout, hiring a contractor, getting a construction crew in place, and figuring out all the other things you need to do to build your home.